Clients Love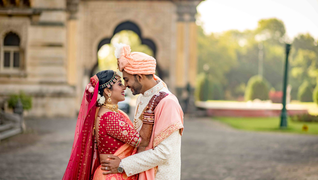 Dharitri Ishan
Choosing ECL for capturing our wedding was one of the best decisions we took! Working with the lead, Vicky Punjabi and his entire team was totally a fun experience. All of them were so enthusiastic to cover as much as possible and that too with creativity, they never ran out of ideas for the poses. They were very punctual and decent team to work with closely. One of the best things is their turnaround time. Our pre-wedding photos were selected, edited and delivered within a day while for the wedding and other events also it was given in 10 days. We are extremely satisfied and happy with the outcome and would HIGHLY recommend @ECL Photography for any special occasions.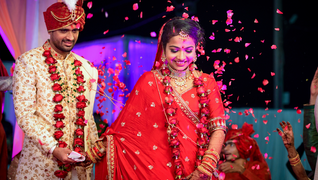 Anjali Hardik
So after searching and approaching different Photographers and I found ECL 🤩 And I am glad I found the perfect one ✅ for my wedding. Thank you for making beautiful memories ❤️ From wedding photographs to wedding album all are up to my expectations.. Thank you Vicky and Team 😇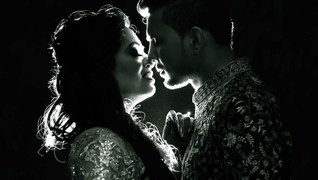 Vrita Nikunj
Great photography was one of the top priorities for our wedding, and ECL delivered spectacular memories! They were very organized, punctual and open to any requests we had. From day one, Vicky bhai exceeded our expectations with his consummate professionalism. At each of our 7 days of events, we were blown away with his ability to capture every moment. When we thought, "Where is the photographer? This would be a great photo!" He was already there getting the shot. He did a great job on the days of the event, but once we got the photos that is when it became crystal clear that ECL is a team of true artists. Not only were the photos beautiful, but so personal and easy to access and share with our loved ones. We definitely recommend ECL and hope to work with them again in the future.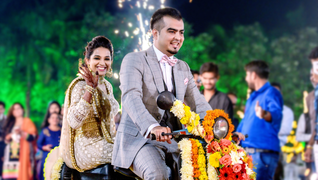 Sana Tausif
The photos taken by them came out to be so natural and they ve captured our overwhelming feelings from all the functions.The photos brought back many intense emotions – from tears to so much laughter – i cannot thank you guys enough. A massive THANK YOU to Vicky and his team for their hard work on capturing all our moments . From preshoot till the last reception. They were so professional - kept us couple calm, happy and relaxed all day long and it helps immensely that it was super easy to get along with Vicky and his team! They were so patient with us. They are very aware of our moods and personalities and worked with us and all the family memebers like their own with respect and yet professional. Just the way it should be.They also did our pre-wedding photos which were amazing and we received loads of compliments for it. People said we looked like 'celebrities' .ECL photography are very versatile and i must say the best i ve ever come across with.For future brides and grooms - as much as you need to look at cost and the past work of wedding vendors when making a decision of who you go with, you need to also feel the rapport with your wedding vendors because that is SO important on making your wedding day the best day of your lives. Our special day was made better because we were surrounded by super happy and fun photographers and videographers (and kudos to them for not losing patience at family and relatives who don't listen!). I recommend ECL Photography without a shadow of doubt. :) Thanks again